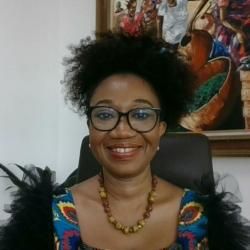 Dr Juliette Twumasi-Anokye
Co-Founder\Principal Consultant
,
Anojul Afriyie & Co
Ghana
Dr. Juliette Twumasi-Anokye is a lawyer by profession and a specialist in regulation. She is the Principal Consultant at Anojul Afriyie & co, a specialist, regulatory, legal, and policy consultancy firm specialising in oil and gas matters and business development in Ghana and UK. She also serves on the Board of the Centre for Extractives and Development, Africa (CEDA) and is a Technical Adviser to the CEDA Oversight Leadership
Programme, where she provides training, mentorship and coaching to Civil Society leaders to improve their knowledge in governance reform, and confidence in evidence-based policy advocacy.
Prior to setting up Anojul Afriyie, Juliette was Consultant, Local Content at the Petroleum Commission, Ghana. She was responsible for legal and policy advice relating to the passage of Ghana's Local Content Law, LI2204 and establishment of the Local Content Department of the Commission. In that role, she championed a strategic approach to Local Content development and enforcement in the Jubilee, TEN and OCTP projects. She was Senior Legal Counsel at the Ministry of Energy and Petroleum, Ghana, advising on a broad spectrum of legal issues in the energy sector including the review of Ghana's Petroleum legislation. She has also worked in a number of senior positions in the public sector in the UK, and in private practice.
Juliette holds a Doctorate in Law (PhD - regulation, competition law, and economics) from King's College, London, a Master's in Law (LLM) from University College, London, a law degree (LLB) from University of Ghana, Legon, and a Postgraduate Certificate in Competition, Regulation, and Economics from University of Nottingham Trent UK. She is also a graduate of PETRAD, Norway and holds a Certificate of Proficiency with distinction in Natural Resources and Sustainable Development from the SDG Academy of the United Nation's Sustainable Development Solutions Network (SDSN).