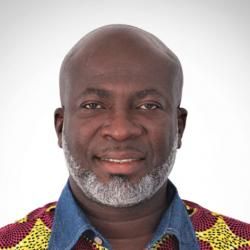 Mr Nuertey Adzeman
Executive Director
,
Ghana Oil and Gas Service Providers Association
Ghana
Mr. Nuertey Adzeman has over twenty (20) years of managerial leadership experience of which ten years was spent in the engineering industry in Nigeria. Mr. Adzeman began his career at Fung Tai Engineering Company Limited in Nigeria as country representative for Ghana. He also became country representative for JKL Energy Limited of Aberdeen, United Kingdom in the year 2010.
He is a founding member of the Ghana Oil and Gas Services Providers Association (GOGSPA) and has been serving as the Executive Director of GOGSPA since 2009. He has an extensive private sector experience in various capacities and has attended several conferences and seminars on oil and gas and marine. He is responsible for the day to day running of the Association.
Mr. Nuertey Adzeman serves on the local content committee of the Petroleum Commission, representing the indigenous service companies in the Offshore Oil and Gas industry of Ghana and is also a participating member of the steering committee of Enterprise Development Centre (EDC).