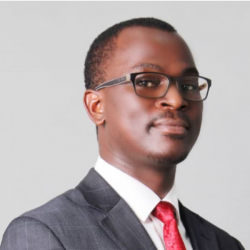 Mr Raphael Mgaya
Executive Director
,
Tanzania Association of Oil Marketing Companies
Tanzania, United Republic of
Raphael Bahati Tweve Mgaya is currently working as the Executive Director for TAOMAC (Tanzania Association of Oil Marketing Companies). Mr. Mgaya an advocate and licenced to practice law in Tanzania. He holds LLB (Hons) from the University of Dar es Salaam, LLM (International Development Law and Human Rights) from the University of Warwick in the UK, MBA (Corporate Management) from the University of Mzumbe, LLM in Oil and Gas Law with Distinction from Robert Gordon University Aberdeen in Scotland, MSc in Finance and Investment from the Institute of Finance Management.
He had previously worked as a Legal Manager (East Africa) for Hansa Group (2016-2019) and also as a Senior Legal Officer for TPDC (2010-2015) and later the Ministry of Energy and Minerals (2015-2016).
In 2015 he participated in a specialized training on mining, oil and gas law in the University of Mississippi from January to May 2015 and later did an internship from May to July 2015 at Wellborn Sullivan Meck and Tooley, P.C. (law firm) in Salt Lake City, Utah, USA. Mr. Mgaya is a prolific writer and has published numerous articles and commentaries.